Down in Flames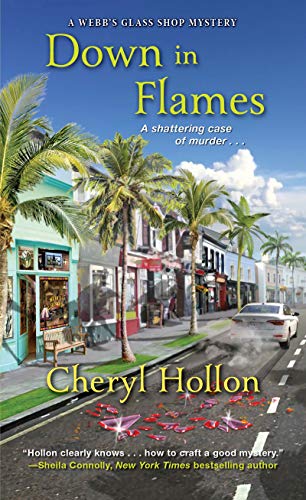 A fatal hit-and-run in front of Savannah Webb's glass shop proves to be no accident...
Order Now!
About the Book
A highlight of Savannah's new glass bead workshop is a technique called flame-working, which requires the careful wielding of acetylene torches. Understandably, safety is a top priority. But as Savannah is ensuring her students' safety inside, a hit-and-run driver strikes down a pedestrian outside her shop.
The victim is Nicole Borawski, the bartender/manager at the Queen's Head Pub, owned by Savannah's boyfriend Edward. It quickly becomes clear that this was no random act of vehicular manslaughter. Now the glass shop owner is all fired up to get a bead on the driver—before someone else meets a dead end . . .
"Hollon hits a home run." —RT Book Reviews 

"Will keep you guessing to the end!"
—Krista Davis, New York Times bestselling author
Other Books in "Webb's Glass Shop Mysteries"